Personal Photo
Options
Custom Title
Raven Darkholme doesn't have a custom title currently.
Personal Info
Location: No Information
Born: No Information
Website: No Information
Interests
No Information
Other Information
Character Name: Raven Darkholme
Gif: http://i.imgur.com/87O8utl.gif
Age: 43
Faction: Independent
App: http://transmutations.b1.jcink.com/index.php?showtopic=4215
Shipper: http://transmutations.b1.jcink.com/index.php?act=ST&f=14&t=4216
Statistics
Joined: 2-July 15
Status: (Offline)
Last Seen: Jan 9 2016, 09:48 AM
Local Time: Aug 14 2018, 03:34 AM
32 posts (0 per day)
( 0.40% of total forum posts )
Topics
Posts
Comments
Friends
Sep 6 2015, 05:43 PM
She left Washington at 6:30pm, the files she needed to "borrow" from her employer, tucked securely in her messenger bag. No one even batted an eye as she traversed the hallways that led to the parking garage and her modified black Mustang. In the grand scheme of things, it was a fairly common place vehicle, which was why she had purchased that particular design. Sporty enough to indicate that she had a great paying position and was young enough to enjoy the perks of being single. However, if one were to view the interior, they would discover something vastly different.

While the outside looked like a typical sports car, the interior indicated that there was more to Alyssa Hanover than merely working her way up the political ladder within Senator Kelly's office. Indeed, the Mustang was best described as an office on wheels. Raven had the entire dashboard modified, each button serving a purpose, panels sliding aside to reveal small monitors that were networked to satellites around the world. Whatever she needed, she had access to in her car. For the most part. There were a few things that she kept only at her house in New York City.

Once she hit the open highway that would lead from Washington DC to Annapolis, Raven took advantage of less traffic and her form slipped from the young dark haired Alyssa Hanover to something that was much closer to her true self, minus the blue skin and bright yellow eyes. Red hair, nearly the same shade as her natural, took the place of chestnut. She kept the hazel eyes but her features shifted into her own, higher cheekbones and longer lines. Even her body changed, the proper office attire shifting into more comfortable black denim jeans, an emerald tank top and black leather jacket. Her form grew longer, more toned. Before she left the car, she would attach her favored gun to her hip and slide a small blade into an unseen slit in her jeans, just below the boots she was wearing. This was as close to her real self as she would dare to transform in to without being reassured that no one would be around to witness what she really looked like.

Nearly two hours later, she arrived at the pier where her meeting would begin. They rotated locations, for reasons that was between the two of them alone, and today's meeting was up to her to arrange. So she'd chosen to rent a yacht to take out on Chesapeake Bay. Privacy would be assured and she had arranged for dinner to be served before they even left the port. Raven had also requested only two crew members to limit the chance of something going awry.

Tom was scheduled to arrive at nine so Raven settled into the private quarters, dinner already spread on the small table, a glass of wine in her hand as the other was sifting through papers. A desk was set to the side and would be utilized during their discussion. As soon as he arrived, they would cast off, the course taking them around Kent Island before returning to shore. The trip was long enough for them to get into business but not too long that they would be out all night. She had to be at the office first thing in the morning, after all.
Jul 3 2015, 04:02 PM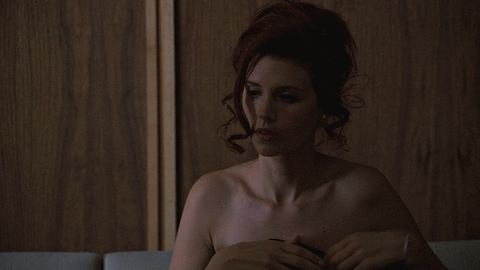 Meet
Raven
. She can be anyone you want her to be (although she draws the line at Sesame Street and Teletubbies and their ilk) and most likely, she'll never actually be
herself
. A life lived behind someone else's face, the list of people she trusts is short. Very short. She is an experienced actress, assassin, thief, politician, arms dealer, activist, you get the idea. Lately, her focus has become more about mutant rights than anything. She is working undercover to try and stop the passing of the Mutant Registration Act and certainly wouldn't be opposed to help in this area.
She can essentially fit in anywhere so throw ideas at me.
Jul 2 2015, 06:43 PM
[dohtml]<link href='http://fonts.googleapis.com/css?family=Mrs+Sheppards|Marvel' rel='stylesheet' type='text/css'><style type="text/css">.nlnl {width: 400px; height: 250px; background-color: white; -moz-transition: all 0.7s ease-in-out; -webkit-transition: all 0.7s ease-in-out; -o-transition: all 0.7s ease-in-out; opacity: 0.0;}
.nlnl:hover {opacity: 0.9; background-color: white;}
.nlname {font-family: mrs sheppards; color: 42353a; font-size: 50px; text-transform: lowercase; padding-top: 100px; width: 300px; text-align: center;}
.nlname2 {font-family: marvel; color: 42353a; font-size: 12px; text-transform: uppercase; width: 200px; text-align: center; margin-top: 13px;}
.nlname3 {font-family: mrs sheppards; color: 42353a; font-size: 50px; text-transform: lowercase; width: 350px; text-align: center; position: relative; z-index: 2;}
.nlname4 {font-family: marvel; color: 42353a; font-size: 12px; text-transform: uppercase; width: 250px; text-align: justify; margin-top: 13px;}
.nltitle {padding: 2px; font-family: marvel; font-size: 11px; text-transform; uppercase; color: white; background-color: 42353a; text-transform: uppercase; width: 170px; text-align: center; letter-spacing: 2px;}
.nltitle2 {padding: 2px; font-family: marvel; font-size: 11px; text-transform; uppercase; color: white; background-color: 42353a; text-transform: uppercase; width: 385px; text-align: center; letter-spacing: 2px;}
.nlinfo {width: 170px; padding: 2px; font-family: calibri, sans-serif; color: 42353a; font-size: 9.5px; line-height: 90%; text-align: justify;}
.nlinfo2 {padding: 5px; font-family: calibri, sans-serif; color: 42353a; font-size: 9.5px; line-height: 90%; text-align: justify;}</style><center>

<div style="width: 400px; padding: 50px; background-image: url(http://static.hdw.eweb4.com/media/wallpapers_1920x1200/3d/1/1/dna-strand-3d-hd-wallpaper-1920x1200-2420.jpg);"><div style="width: 400px; background-color: white;"><div style="width: 400px; height: 250px; background-image: url(http://i.imgur.com/vuZP8Ja.jpg);"><div class="nlnl"><div class="nlname">HOPE</div>
<div class="nlname2">EST; PLAY BY: Julie McNiven; AIM: hope.matters</div></div></div>

<div class="nlname3">Raven Darkholme</div>
<div class="nlname4"></br>Darling I'm a nightmare, dressed like a daydream.
</div>

<BR><table><td valign=top><div style="width: 190px; height: 150px; overflow: auto; padding: 2px;">

<div class="nltitle">full name</div>
<div class="nlinfo">
Raven Darkholme

</div><div class="nltitle">codename</div>
<div class="nlinfo">
Mystique

</div><div class="nltitle">affiliation</div>
<div class="nlinfo">
Independent

</div><div class="nltitle">place of birth</div>
<div class="nlinfo">
Graz, Austria

</div><div class="nltitle">hometown</div>
<div class="nlinfo">
New York City

</div><div class="nltitle">Known Family</div>
<div class="nlinfo">
Elias Darkholme, father, deceased<br>
Michi Darkholme, mother, deceased<br>
Kurt Darkholme Wagner, son, alive<br>

</div><div class="nltitle">goals</div>
<div class="nlinfo">
Survival. Raven's life has always been about survival.

</div><div class="nltitle">strengths</div>
<div class="nlinfo">
<b>Fighter:</b> Raven is a fighter and not just in the physical sense. She is tenacious in that she holds on dearly to something she wants/believes in and refuses to let go. She'll fight for this something as if her very life depended on it and sometimes, it does.
<p>
<b>Intelligent:</b> She has been on her own for much of her life and because of this, Raven has attempted to learn everything she can. She is an expert strategist and is able to assess any situation quickly and act on her findings with a speed that would make heads spin.
<p>
<b>Polygot:</b> Thanks to her military style training, as well as her quick intellect, Raven can fluently speak at least fourteen languages, including German, English, Italian, Japanese, Russian, French and Mandarin.
<p>
<b>Fearless:</b> Bordering on suicidal at times, there is very little that actually frightens Mystique. She knows she is harder to kill than most, mutation aside, and she tends to meet any challenge head on, despite the odds.
<p>
<b>Loyal:</b> Although this strength is malleable depending on circumstances, when her loyalty is given she is loyal to a fault, whether this be a person, belief or organization. However, she is not blindly loyal. Once her trust has been betrayed, Mystique will turn quickly away from her betrayer and likely seek revenge.
<b></b>

<p>

</div><div class="nltitle">likes</div>
<div class="nlinfo">
Stealth<br>
Spying<br>
Kurt<br>
Firearms<br>
Intelligent conversation<br>

</div>

</div></td><td valign=top><div style="width: 190px; height: 150px; overflow: auto; padding: 2px;">

<div class="nltitle">age</div>
<div class="nlinfo">
43, January 15, 1972

</div><div class="nltitle">height</div>
<div class="nlinfo">
Five feet, ten inches

</div><div class="nltitle">weight</div>
<div class="nlinfo">
135 pounds

</div><div class="nltitle">build</div>
<div class="nlinfo">
Long, lean and muscular, Raven sometimes appears too skinny for her height

</div><div class="nltitle">eyes</div>
<div class="nlinfo">
Pupil-less yellow

</div><div class="nltitle">hair</div>
<div class="nlinfo">
Red

</div><div class="nltitle">race</div>
<div class="nlinfo">
Eastern European

</div><div class="nltitle">distinguishing marks</div>
<div class="nlinfo">
Raven's skin is a smooth blue and her eyes are yellow with no discernible pupils.

</div><div class="nltitle">sexuality</div>
<div class="nlinfo">

Bisexual

</div><div class="nltitle">powers</div>
<div class="nlinfo">
Raven is able to psionically manipulate her body's molecules to transform into another person, human or mutant, male or female. Even her clothes change with her appearance and she is able to change so completely that she can fool retina scans, finger and palm prints and even skin pore patterns. Her transformation is so complete that she can even mimic voices precisely.<p>
Her abilities have retarded aging, making her look younger than she really is. She also has a mild healing ability and is immune to drugs and poisons. Raven can alter her volume but not her mass. This means that while she can look larger then she really is, she would still weigh the same no matter what form she took.<p>
While extremely talented, Raven can definitely be killed as most people can. Shoot her in a way that she can't heal from and she's dead. Stab her and she can bleed. Her healing factor isn't very advanced and it does take her some time to recover from near fatal wounds. Not as long as most people but enough to cause a strain on her body.<p>
She also can't control her morphing ability when she is distracted or in a tremendous amount of pain. For instance, she slipped during childbirth and her true form was revealed.<p>

</div><div class="nltitle">other skills/abilities</div>
<div class="nlinfo">
Mystique is a cunning strategist which has helped her through the years, especially in areas of infiltration and assassination. She is adept at martial arts and technology infiltration and has a certain affection for firearms, innately understanding how to use even the most complicated weapon. In fact, she is very rarely seen without some firearm on her body, usually concealed from view. Her mutant abilities have helped her become a superb actress and she understands at least fourteen different languages. Her mind is naturally telepathically resistant thanks to her constantly changing forms.

</div><div class="nltitle">fears</div>
<div class="nlinfo">
<b>Mutant Registration Act:</b> Raven is actively working, incognito of course, on dissuading key members of the government from passing this seemingly inevitable law. However, she is one woman attempting to do what would possibly take a dozen to accomplish.
<p>
<b>Discovery:</b> Her identity is her closest possession. Raven will keep her real identity a secret at nearly all cost, only revealing her true self to a select few. Most know her by another name and face and she had every intention on keeping it that way.


</div><div class="nltitle">secrets</div>
<div class="nlinfo">
She has kept an eye on her son for nearly his whole life, monitoring him through childhood and into adolescence but always keeping her distance.

</div><div class="nltitle">weaknesses</div>
<div class="nlinfo">
<b>Intense pain:</b> Pain is one of the few things she cannot maintain her alternate forms in. If she is in tremendous pain or under incredible stress, she will revert into her true blue skinned, yellow eyed self with no control over the action.
<p>
<b>Kurt:</b> Despite her hands off approach to parenting, she would do anything for the boy if she is at all capable of it. Choosing to give him up completely was not as easy as one might think and while she understands that he is much better off without her, Kurt is still the only person on this planet she would lay her life down for.
<p>
<b>Revenge:</b> If you have wronged her or have betrayed her trust, watch out. She has a vengeful wrath that little will quench. Raven's revenge will ultimately depend on what has been done but total annihilation is not out of the picture by any means. This is rather blinding for her as it can become an obsession if she doesn't learn to let go.
<p>
<b>Arrogance:</b> Raven isn't arrogant so much in her self worth but more in her abilities. She believes she is one of the best spies/assassins in the world and very little has been done in her life to dissuade this assumption. She is incredibly successful at what she does, whether it be infiltrating the United States government, assassinating a dignitary and making it look like an accident or out gunning opponents in an arms fight.
<p>
<b>Wanderer:</b> Not having any roots has made her less than loyal to any one nation or nationality. She knows where she is from, knows her heritage but she has been on the go for most of her life, never settling down for longer than it took to complete an assignment. She calls no place "home" although she has now been in New York City for a few years. The anonymity that such a large city offers has been her main reason for finally buying a residence although she spends quite a bit of time in Washington D.C. as well.


</div><div class="nltitle">dislikes</div>
<div class="nlinfo">
US Government<p>
Betrayal<p>
Azazel<p>
Mutant Registration Act<p>
Childbirth
</div>

</div></td></table><BR><div class="nltitle2">history</div>
<div class="nlinfo2"> <p>
Raven's life was pretty wonderful at the beginning. She was born to two loving parents who had been trying for a child for years with no success. Moderately wealthy, she lived in relative luxury until she was five and a house fire claimed the lives of her parents as well as the two members of staff that lived with them. The young girl was discovered the next morning, seemingly unharmed but unconscious in a field near their home. How she came to be there and not in the house with her family is a mystery to this day.<p>
Because of this incident and the rumors that Raven herself had set the fire, the government placed her in special care instead of the usual orphanage and foster system. It was merely months later, while sitting with her government issued tutor, that she accidentally morphed for the first time. She had been caught up in a story about a girl named Alice who tumbled down a rabbit hole and suddenly, her brown locks and blue eyes were replaced by those of the girl who was depicted in the book.<p>
Not understanding her tutor's reaction, she watched as the man jumped up suddenly, overturned his chair and fled the room, hearing the lock turn with his key in the door behind him. Frightened, she inadvertently morphed once more, this time into a blue skinned, yellow eyed child with bright red hair. By the time she was found moments later, Raven was cowering in a corner, staring at her blue hands and shaking her head as if she could not believe this was her.<p>

She was immediately taken by several men to see one of the Austrian government's physicians and a team of doctors ran a slew of tests on her. It was determined that she was indeed Raven Darkholme but no longer was the the normal appearing child she'd been. Now she was something more. That was when another man from the government stepped in and declared that she had been placed in his custody. Herr Moser would become her "legal guardian" and it was his ties to a secret agency within the Austrian government that would turn Raven into a spy.<p>
By the time she was fifteen, Raven was adept at infiltration and assasination and could morph herself into any human, whether she had ever seen them in person or not. She was used by her government as a weapon and as such, she also received militaristic arms training, learning how to handle nearly any type of weapon. She was soon sent abroad on missions and this was when she realized for the first time just how large the world really was.<p>
It was merely a couple of years later when she broke free of the Austrian government, choosing to go solo and offering her services to the highest bidder. No job was too dangerous or too minor for her and soon she'd built up a reputation amongst the underground for her skills, calling herself Mystique. <p>
During a mission in which she was hired to protect Baron Christian Wagner, Raven posed as his wife who had been secreted away for safety. The man didn't know anything about this duplicity and she acted the part perfectly. It was during this fateful mission that she encountered Azazel, who had been hired to assassinate a dignitary to a party that the Baron and his wife were hosting. She cared nothing for the dignitary but was intrigued by another mutant, someone who had not only powers but a physical mutation as well.<p>
A friendship was quickly struck and he visited her as often as her "husband" was gone. Soon, they realized that they had very real feelings for one another and consummated these feelings one night when Christian was away for the evening. The resulting affair led to her pregnancy, which she informed Azazel about. They two made plans to retire together once her job was complete and raise their child. However, they would never make it that far.<p>
In an act of cowardly betrayal, Azazel left her, alone and pregnant. She eventually had to tell Christian that she was expecting "his" baby and at first, the man was ecstatic. Then he began to question her pregnancy as he and his wife had never been able to conceive before. Upon demands for a blood test to prove paternity, Raven panicked and killed him. She went into labor that night.<p>
All would have been well had she not slipped during the intense contractions of late stage labor and her Baroness disguise gave way to her real form. The midwife freaked out and ran from the room, leaving Raven alone to finish birthing her son. Thanks to her healing factor, she regained her strength faster than a mortal woman would. Cleaning the boy up, she named him Kurt and cherished his demonic appearance, fine blue fur, tail and all. The only downside was his obvious resemblance to his father. <p>
Merely hours old, Raven wrapped him up and fled the house she'd been living in for over a year now. Christian's body had yet to be discovered but she knew it wouldn't be long. Unsure where she would flee to, Raven was confronted not too far from the home by a horde of villagers, demanding that she be turned over for being a witch. Running from them, she tripped on a wooden board at the top of a bridge and watched in horror as her son went flying from her arms into the water below. Terrified, she shifted into the form of a village woman and pointed the hostile people toward the woods, stating she saw the witch head that way.<p>
Determined to fish the boy out of the river, she searched for him but it would be days before she found any trace of him. The sound of a newborns cry drew her to a small house and there she discovered Kurt, nestled in the arms of a gypsy woman who had just given him a bottle. His appearance did not seem to matter to the woman and realization dawned as she spied other children in the house. Kurt could have a real childhood without any risk if he stayed with Margali. Raven left a simple note, explaining that his name was "Kurt" and that she needed to give him up.<p>
She walked away from her son that day, determined that he would have a much better life without her in it and she traveled through Europe, returning to the job she'd done so well. Time and again, she would track down the Szardos family and check up on him but she never tried to interact with him nor with his foster mother.<p>
Eventually Raven made her way to the United States and other than brief trips abroad for business, she has more or less made America her home. Business is good there and she has successfully infiltrated the government, posing as an assistant to a high ranking Senator in hopes to prevent the Mutant Registration Act from being put into law. She has also recently discovered that her son has made his way to the newly formed Xavier University and has contemplated visiting the university, incognito as a student of course. No matter, her services are still for hire, her untraceable bank account very well padded and a new house has been purchased just outside the city. New York has, for all intents and purposes, become her home.


</div>
<div class="nltitle2">personality</div>
<div class="nlinfo2">
At first glance, the most sufficient way to describe Raven is merely a cold hearted bitch, a trait she most definitely lives up to. She isn't above being a killer and she has pushed her own emotions so far back that she refuses to acknowledge them at times. Emotions get in the way of jobs and her life has revolved around doing her job for as long as she can remember. She is tenacious and will get her assignment complete, no matter the cost. This has helped her in regards to her profession but not so much in her personal life.<p>
However, there is more to Raven than killing or spying. Not much, but it is there. The only person she really loves is the one she hides from the most, refusing to allow him to know her. She can make friends but they are certainly few and far between as trust is just not easy for her. Ever since Azazel, she has not given her heart to anyone, sticking to superficial affairs and lovers. Cautious is the best way to describe her attachment to others and it takes her a while to warm up to someone new.<p>
Raven has spent so much time in the guise of others that sometimes she starts to lose track of who she really is. Whether this is physically (if she's not able to revert to her true form for long periods of time) or personality wise, the longer she stays someone else, the easier it is to actually become that person. She is in danger of forming attachments to others around her (she did care about Christian Wagner but certainly never loved him in the entire time she was with the man) and therefore, she rarely takes jobs that will place her in a situation for as long as it did that time.

</div>
<BR><BR></div></div><div style="width: 400px; text-align: center; text-transform: uppercase; font-size: 8px;"><a href="http://shine.b1.jcink.com/index.php?showuser=145">&hearts; thanks lauz</a></div></center>[/dohtml]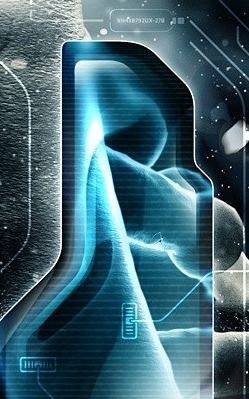 Aug 2 2015, 06:53 PM